Getting married in Metro Detroit? You're in the right place!
---
Your wedding is undoubtedly going to be one of the biggest days in your life. After all, it's not every day that you get the opportunity to pledge a lifetime commitment in front of your family and friends, to the person you wish to spend the rest of your life with! While a wedding day is a day that should be filled with family, friends, joy, and happiness - conversely, the time leading up to the big day can be one of the most arduous and stressful times in your life. Especially, if you don't have any help in getting everything planned just perfectly. Ask anyone who has had part in planning a traditional wedding and they'll tell you that it takes months of careful planning and thoughtful decision making to bring everything together perfectly. This is why our site has came into existence! While we can't take the place of a professional wedding coordinator, we are sure that our professional experience in this field can certainly be a help to you on your big wedding day adventure! There's no strings attached here. This is a 100% free wedding resource that has been compiled by a wedding professional who has worked with brides and grooms in depth and extensively.
Metro Detroit Wedding's purpose is to do our best to make the daunting process of choosing who to go with for certain services a little less stressful for you. We offer two approaches to this goal. Our methodology works by providing our insight into what makes a wonderful wedding vendor. We also have built a few relationships during our time working the Metro Detroit wedding scene, so we may also be able to provide recommendations that would make a perfect fit for your wedding day. To that end, our aim is to aid with your decisions by offering one consolidated source for information. We hope you enjoy your stay, and invite you to both check out our information as well as the vendor information listed which, may provide you with the vendor of your dreams!
If you happen to still be in the market for services like catering, photography, and limousine or party bus transportation. Our suggestions come from a number of sources. These are vendors we have either worked with before or, they come highly recommended to us from other wedding professionals we trust on the highest level. If you happen to still be searching out venues for your bachelorette party, wedding ceremony, or wedding reception... If you haven't found a bridal salon, caterer, photographer, videographer, wedding cake, limousine, florist, disc jockey, or even a jeweler. We've got you covered! Peruse our pages for great places to obtain the services necessary to make your wedding the dream come true that you have always hoped for!
We all know that the last thing you want on your wedding day is a vendor that you can't trust. There's really no understating the importance of working with someone that instills ultimate confidence, and has a solid reputation to add to your level of comfort in your decision. However, not everyone will mention the fact that the relationships you develop with the people themselves will be almost as important as knowing that your services are in the best hands imaginable. This is especially true for those vendors who will be with you on the day of. These would include the photographer, a videographer, your catering company, your DJ or band, your emcee (if not included with your DJ service... don't worry, it almost always is included), and even your limousine company. Obviously each of these vendors will not have the same level of contact with you on your big day but, they all play a part in shaping how the events in your celebration will play out. So you want to be sure that you trust them, you also want to ensure that their personality is one that meshes with yours. Otherwise, you could find yourself in situations that are far less than ideal.
Since, the last thing you'd want is to entrust any important aspect to a company or organization that is less than excellent, we have done our best to provide impartial and honest advice. We're sure that you have heard the same nightmare stories about limousine companies who are late or, don't show up at all, disc jockeys who show up with the wrong playlist, collapsed wedding cakes, wedding dresses sized wrong, and quirky photographers who may not have the skill or equipment to get the job done satisfactorily... The list of potential foibles could go on and on but, we're sure you get the idea here. Do everything in your power to ensure this does not happen to you! You want to make sure you really research companies that you will choose to be involved in your most important day. For each and every candidate, you want to make sure that you ask plenty of questions. Give each company the opportunity to reassure you with knowledgeable and confident answers. We can tell you from experience that you can tell a lot about an organization by seeing how they present themselves, and by finding out about them from past and present customers. The resources are out there to help you, and it just so happens, that we are offering to be one of those very resources!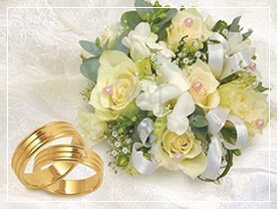 FRESH IDEAS FOR YOUR WEDDING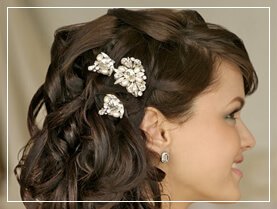 PERFECT WEDDING HAIRSTYLE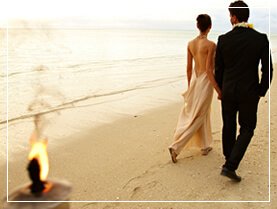 WEDDING PLANNING ADVICE
Our Gallery