Your wedding photographer should do more than simply "take pictures"!
In this day and age of online brevity and viral posts, many want to be a social media sensation. However, given the dearth of information, things on social media disappear and are forgotten just as fast as they become famous. We'd like to suggest a timeless approach to seeking out your photographer. First, a bit of background behind our logic... Today, most pro photographers out there will gladly take your money, take beautiful photos, and then give you a flash drive and send you on your way. That's fine and good. Afterwards, you have in your hands, a flash drive full of photos from your big day but, now what? Do you go to a local big-box retailer and get what will likely be substandard prints? Do you try to find an online source that might offer a bit more quality? Truth is, most of the newly weds we have talked to after their wedding throw their flash drive in a drawer and as life happens... They forget about it. Sure, you might see them every year when they pop up in your memories on your favorite social media platform. That's not a very memorable experience though!
We would offer a suggestion to kinda go back to photography's roots for your wedding photographer. One who offers their own printing services (either in house or via a professional outsourced vendor). Your photographer will then assure that your photos are accurately color-corrected and have even better vibrance and color than what you see on your computer or smart phone screen. You can even take this a step further, and seek out a fine art portrait artist who will offer you museum grade products that will literally last several lifetimes. Your wedding is a part of your legacy, you want to make sure it is captured as perfectly as possible!
Now that we're done with that bit of information, we'd like to provide information on the typical process of finding your photographer. Of course, word of mouth remains a fantastic resource. It will provide a much more pointed search than by going online and trying to wade through hundreds of listings. Trust us, there are a LOT of photographers out there these days thanks to the proliferation of digital photography. You want to seek out and find one that will provide beautiful artwork that is pleasing to your eyes. Check that portfolio and make sure what you see has a consistent look to it. If there's not a consistent vibe to the photos, there is a good chance that the photographer is not as experienced as one with an established editing and photography style. However, the most important factor aside from the quality of the work, is the personality of the photographer or photographers. Your photographer will be with you more than anyone else on your wedding day. They will not only capture your special moments, they can serve as an advisor and an outlet of knowledge and reassurance as the events unfold throughout the day.
Once you've found your photographer candidates, you'll definitely want to set up an in-person consultation. This will give you your first opportunity to get to know them, and give you a picture of how well your personality meshes with theirs. Once you have settled on a photographer, you want to ensure that they have liability insurance as well as a written contract that you can peruse. Once you're ready to book, nearly all photographers will require a retainer fee, just like the rest of your vendors. Once you have all these in order... It's time to move onto your next vendor!
Metro Detroit Wedding Photographer suggestions:

One of the single most important decisions you will make for your wedding will be which photographer you choose. This husband and wife team offers an unbelievable experience, and artistic vision that is vibrant and dramatic. Intrigue Photography is a smaller company, which is big on ambition. They always work as a team of two photographers, and are willing to do what it takes to make your wedding photography memories an artistic portrayal that you will love to view for years to come.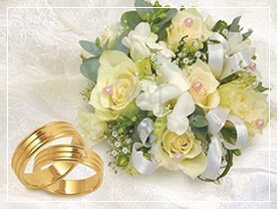 FRESH IDEAS FOR YOUR WEDDING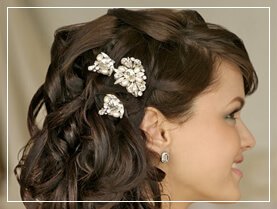 PERFECT WEDDING HAIRSTYLE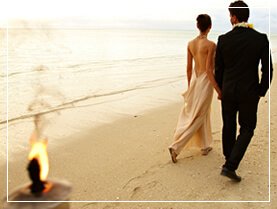 WEDDING PLANNING ADVICE
Our Gallery