For the gown of your dreams, find the bridal salon that suits you best!
There's so many things that you will provide for in your wedding planning, one of the most visible choices is going to be which wedding gown that you decide to wear. You are going to want to find a gown that both makes you feel comfortable as well as looks perfect on you. There's a ton of wonderful bridal salons in the Metro Detroit area, so here's our tips to help you figure out which one will be the best choice for you.
Word of mouth.
Honestly, throughout your entire wedding planning process, utilize anyone you know who has been married recently. They will be your most direct means of honest feedback regarding who provides the best experience along with a selection that suits you. Be sure to ask whether or not they enjoyed their experience. What made it stand out to them? You'll also want to try to find out how extensive their selection is. If their answers sound good to you, your next step is obvious!
Online reviews and related research.
In this day and age, the proliferation of information on the world wide web is definitely a resource that you need to explore. Online, you will find many websites and blogs that are dedicated to the wedding industry. On those, you're going to find reviews of people's choices in their wedding, as well as the website of the prospective bridal salons that are competing to earn your business. Be sure to fully scrutinize the collection of reviews as well as the website of any shoppe that you intend to visit. Should you notice a dearth of bad reviews, it is probably safe to say that this particular bridal salon is providing good services to their clients. Conversely, a mountain of bad reviews is a time saver as you probably don't want to spend your valuable time with them.
Always consider your budget!
This is a simple point, you don't want to exceed your budget so, you don't even want to entertain the idea of trying on dresses that are over the amount you need to spend.
Don't forget that your dress will likely have to be altered!
Human bodies come in all shapes and sizes. As such don't forget to consider the fact that your dress will likely require a bit of alteration in order to fit your body shape perfectly. Keeping this in mind, you will want to find out if the shops you are considering do the alterations in-house or, if they have to send your dress to an outside facility. Sending a dress out may require more time, and adds more risk into the proposition (since sometimes things will get lost, damaged, or even delayed in shipping). If you wish to forego this risk, seek out only the shops that will be able to tailor your dress right there in the store.
Don't stop at just one store!
Unless you are one of the lucky few, chances are very high that you're going to need to visit more than one bridal salon. Don't see this as a negative but, rather, as a part of the process of finding your dream wedding gown. Also worth consideration is the location of the shop. Be sure you pick a location that is highly convenient to you as you will not want to add any more stress to your process.
Metro Detroit Bridal Salon Suggestions:

Dior Bridal has been a Bridal Salon mainstay in the Metro Detroit suburb of Dearborn since 1968. They feature a wonderful selection of dresses for brides and bridesmaids alike, as well as a great staff with years of experience in helping you find just the right dress. Dior even has designer featured events where you can get fantastic deals on the newest styles! Appointments are recommended, so visit their site and get in touch with them today.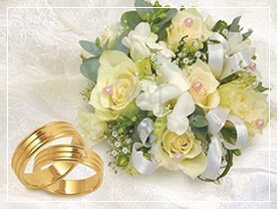 FRESH IDEAS FOR YOUR WEDDING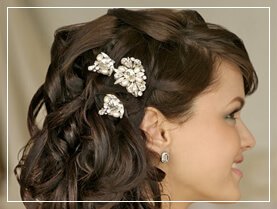 PERFECT WEDDING HAIRSTYLE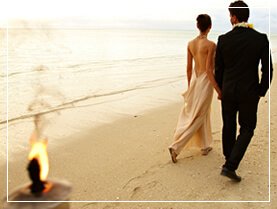 WEDDING PLANNING ADVICE
Our Gallery