Your Bachelorette Party Should Be Unforgettable!
What will likely be a once in a lifetime event for your best friend, you want to do all you possibly can to ensure that your bride has the time of her life during the ever popular bachelorette party. Now, there are a lot of different ways you can ensure that this happens. The number one consideration has to be the personality of the bride-to-be. It stands to reason that you would not want to take a devoutly religious gal out for a night of excess when that isn't really her style. So, what to do for your best friend on her last night of freedom? That is the quandary, and there are a lot of great ideas out there for any budget and time constraints. Your job is to simply figure out what will work best for you, the bride you are planning for, and your group of potential attending friends. In the following text, you'll find some of our tips that will go from the mainstream to the previously uncharted territory.
Camping anyone?
If the bride in question is a nature lover, we don't think you're going to find a better option out there than a short 2 or 3 day camping adventure. In addition to having a wonderful selection of State Park campgrounds here in Michigan, you'll find that a camping trip is a wonderful option to get out with your friends to simply enjoy the simple things in life. You'll have ample opportunity for entertaining bachelorette party type games around the campfire, and will give everyone an opportunity to flex their creative cooking muscle to prepare food that one wouldn't expect around a campground.
Time for a road trip?
Again, if everyone's schedule will allow it, a road trip to the bride's favorite destination might be a perfect choice for your bachelorette celebration. Or, take a step into the adventurous side and hit up a famous hot spot that no one has yet had the chance to explore. Just imagine staying at a swanky hot springs resort in Colorado or hitting all of the hottest shopping destinations in NYC... If you have the time and the means, a road trip could be an unfogettable time in your life to celebrate your friendship with one of the closest people in your life.
A wine seeking adventure!
For the wine aficionado, you'll find that there are fantastic wineries and vineyards located throughout our beautiful state of Michigan. Close to home, explore the tasting rooms at the notable Jackson area wineries or, if you'd like to visit Michigan's "wine country" you are not going to want to look any further than the Leelanau Peninsula. Visit the Northern Michigan Wine mecca for a simply exquisite wine experience. Or, you could go for the gusto and head out to Napa in California... The only limitation aside from budget, is your imagination!
Who doesn't love pure relaxation?
This is a perfect choice for the bachelorette party that is held within a close proximity of the actual wedding day... A spa day with the girls! Wedding preparation can be a very stressful experience, even for the well prepared. Take a load off her shoulders with a trip to one of the most relaxing experiences possible!
The old standby!
Of course, there's absolutely nothing wrong with the old standby. Either a night out on the town or, a house party with "entertainment" included are both still very popular choices for many. Just because it's something that "everyone" does, does not mean that it's the wrong choice for you. If you are looking to simply cut loose and enjoy your last hurrah together, kick back and party hearty!
A local recommendation:

MGM Grand has a few different Hotel and Spa bachelorette party packages which include dining at one of their awesome lounges as well as Spirits. Not to mention the fact that you'll be located in the heart of Detroit and surrounded by all of the great entertainment offered in the downtown area.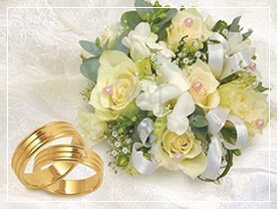 FRESH IDEAS FOR YOUR WEDDING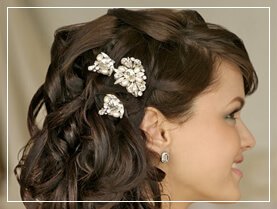 PERFECT WEDDING HAIRSTYLE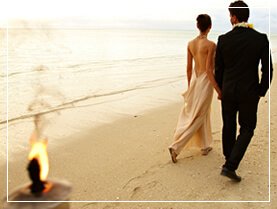 WEDDING PLANNING ADVICE
Our Gallery