Don't be left behind! Get only the best luxury transportation for your wedding.
We're sure the last thing you want to do when you're driving to your wedding ceremony is to worry about being stuck in traffic. It's a safe bet too, that you won't want to have to worry about whether or not the rest of your wedding party will show up to the ceremony venue on time. Then, we are sure you won't want to worry about needing a designated driver if any of your wedding party might happen to indulge in a few more drinks than is advisable. All of these concerns and more, can be allayed by hiring a reputable luxury transportation service to provide a limousine or party bus for your wedding day transport. All concerns are put to rest if you trust a professional chauffeur to handle your driving needs. In the following text, we'll provide you with some good tips and knowledge to ensure you get the most out of your wedding day transportation.
Since, like most other wedding vendors out there, this is a highly competitive field... You're going to probably be overwhelmed with the number of choices out there. You'll want to start isolating your prospective companies down by concentrating on one thing first and foremost: Reputation. As with any other vendor, you want to ask around to see if any friends, family, acquaintances, or even co-workers have done business with a reputable luxury transportation company in the area. Word of mouth will almost always be your best first bet. Once you have a list of companies, it's time to take to the internet to find out about each company you are considering. See if they have listings in the typical wedding guides like The Knot, Wedding Wire, and even in this case, Yelp. Internet reviewers are often brutally honest and, from this you will garner a bigger picture of how consistent the company is. Nearly any company out there is going to have a bad review here and there. However, it will quickly become obvious if bad reviews are more the rule than an exception. Hopefully you will be able to whittle down your list a bit by doing this.
Now that you have some solid candidates, it's time to get in touch and see who is available on the day of your wedding. From there, you'll want to arrange an opportunity to actually go and see the limousine or party bus you are going to rent. Be sure to implicitly ask whether or not the vehicle you are viewing is the actual vehicle you will receive. Many companies out there simply send out whatever is available on the day of so you want to be sure to ask this question. Also, you want to make sure to ask out their contingency system in case there is any kind of unfortunate mishap on the day. No matter how well a company maintains their fleet, the fact of the matter is... Sometimes machines break down. You want to make sure that they will have the ability to cover you with as little inconvenience as possible should something unexpected happen.
Once you have settled on a company, you'll undoubtedly be required to put down a retainer fee and sign a contract. Be sure, as always, to read the contract and also verbally inquire about "hidden fees" or "surcharges" as sometimes a company will slip these in without full disclosure. And, once you have a signed contract in place... Breaking this could be an issue no matter what was or was not stated verbally.
Metro Detroit Luxury Wedding Transportation Suggestions:

Often overlooked, but never underrated is arranging for reliable, high-class, and comfortable transportation for your wedding party. Why deal with added stress of traffic and cramped passenger vehicles when you can get your entire wedding party to your respective venues in style, comfort, and with the ability to enjoy a secure sense of togetherness that you just won't get by driving separately. Party Bus Detroit has a strong reputation in providing superb service for weddings and the celebrations that go along with them. They do this with great chauffeurs, and with roomy, luxurious buses that will comfortably accommodate your entire group.

For a more traditional option, we'd like to introduce you to Limo Detroit. They offer traditional stretch limousines, as well as a selection of outstanding limo buses which are all sure to impress, as well as offer supreme comfort to your wedding party. You'd be hard pressed to find a finer combination of limousines and chauffeurs than we've found here at Limo Detroit. If you give them a call, be sure to ask them about their wedding packages!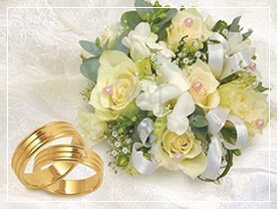 FRESH IDEAS FOR YOUR WEDDING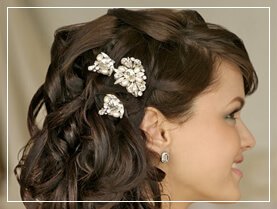 PERFECT WEDDING HAIRSTYLE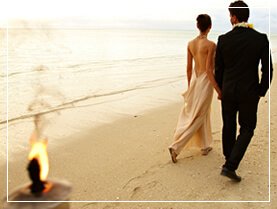 WEDDING PLANNING ADVICE
Our Gallery