Wedding mementos truly last a lifetime.
Like all of your other vendor choices out there, you'll find no shortage of jewelers for your perusal in Metro Detroit. There will be a several factors to consider before you make a big purchase like a wedding ring set.
Style is important!
Your personal tastes, here, make the biggest factor in your decision over anything else. This is something you will be wearing every day, possibly for the rest of your life. So, it stands to reason that you're going to want to get something that you absolutely love! The next most important consideration will be the quality of the jewels. If cost were no object whatsoever, you will likely want the highest quality diamond and gold (or appropriate other precious metals and stones) you can possibly get your hands on. Of course, a perfectly flawless diamond will cost a good deal more than one with visible flaws. However, the difference in how they appear when hit with the right light, can be a stunning difference. A reputable jeweler will have each diamond they have for sale, certified and graded.
Custom made or ready made?
This is a personal decision. Some jewelers are true artisans in the purest sense of the word, and they will be happy to create for you, a one of a kind masterpiece that will be the pride and joy for you for many many years to come. Of course, there's nothing wrong if you happen to fall in love with something that is boxed and ready to go. Like we said, this is a personal decision and only you know the right answer.
Metro Detroit Wedding Jewelry Suggestions:

A wedding is a lifetime commitment. So too, is your wedding ring and wedding band choice. In this case you're going to want to go with someone who understands the importance of creating beautiful and unique works of art for you to wear to signify a daily reminder of this big day. The folks over at Motif Jewelers are more than keen on this concept and have an in-house gemologist and jewelry designer who can custom make a quality, gorgeous work of art for you to treasure for the rest of your life.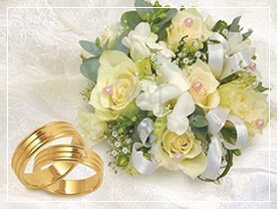 FRESH IDEAS FOR YOUR WEDDING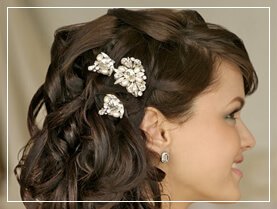 PERFECT WEDDING HAIRSTYLE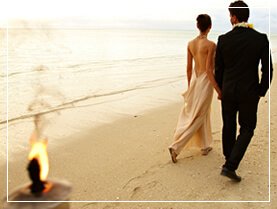 WEDDING PLANNING ADVICE
Our Gallery