Your wedding flowers are a big deal, after all!
While it's true that your wedding flowers will wilt and die not long after your big day. You will see reminders of them constantly as you go back through your wedding album and view your wedding video. So, you want to ensure that you get the perfect florist for your floral arrangements. We're going to provide a few helpful tips that will make your decision easier and more direct once you've began dialog with your chosen florists.
How to keep cost down...
The number one driver of expense is the type of flowers and decorative plants you choose to include in your bouquet. Primarily, ensure, if cost is an issue, to have your florist recommend beautiful flowers that will be "in season" on the date of your wedding. Choosing exotic or, even more common flowers to include can often drive up the cost significantly. The simple economic principle of supply and demand is the driving factor here, and there won't be much you can do besides picking a different flower or by accepting the cost to get what you want.
Florists are artists.
This is important to keep in mind as you're choosing your florist. Like any other artisan out there, you want to be sure the florist you choose employs a style that you love. Whether they are expensive or more on the affordable spectrum, the art is what matters. Don't automatically assume that affordable is automatically less quality. Especially if you've seen their work and love it! Sometimes it's okay to go with your heart. But, be sure you've fully researched your candidates ahead of time to ensure that they do provide exemplary service regardless of the cost.
Metro Detroit Wedding Florist Suggestions:

A big part of the glamor and appeal of a wedding is the floral presentations. From the bouquet to the tabletop decorations, you will be able to count on the wedding florist specialists at Bellisario Florist. When we say specialists, that is precisely what they are. They concentrate their business exclusively on wedding floral production as well as other events, and no longer even dabble in retail. If your wedding is coming up, and you haven't chosen a florist, we highly recommend the consummate professionals at Bellisario for Metro Detroit.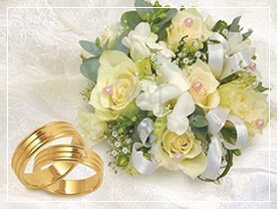 FRESH IDEAS FOR YOUR WEDDING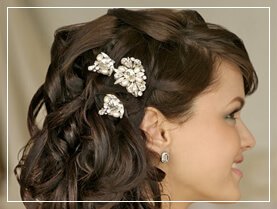 PERFECT WEDDING HAIRSTYLE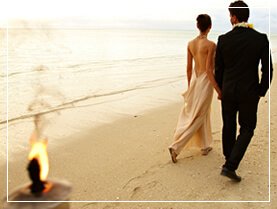 WEDDING PLANNING ADVICE
Our Gallery