Dig in and get the best catering company for your wedding!
If you have decided to have your wedding reception at a locale that does not provide their own catering services, you already know that a catering company is on your shopping list of vendors to seek out. If you're not yet into that stage of your wedding planning, you may want to know just what kind of venue might fit into this scenario. Well, that is easy to provide examples for so, we will get through that straight away...
If you have dreams of getting married under the canopy of the great outdoors, and wish to celebrate in the same spot, you will find that there are many local parks, state parks, and even national parks that provide spots in which you can be wed. As you have already surmised, these places will not be affording you the option of obtaining "in-house" catering services. Of course, there are likely other venues out there which may not have the ability to provide catering. These might include a local church, a local banquet hall (such as a K of C), or even and probably most obvious would be if you happen to be planning the back yard wedding. If one of these types of venues speaks to your personality the most, definitely read on so you can get some good pointers in choosing the best food provider to your wedding reception.
Know what you want... Ahead of time.
You probably don't want to be that wedding couple who provides what we, in the industry, affectionately refer to as rubber chicken. You want your guests to leave at the end of the day raving about how awesome the food was! Since, your catering is likely to be one of your largest expenses, you want to do everything you can in order to ensure you get the best tasting food imaginable. Following is a list of questions you'll want to ask your prospective caterer as well as questions you'll need to pose to your venue.
First things first, get some candidates...
You'll need to go about finding your prospects in a number of ways, and these methods don't differ too much from what you're going to need to go through to find your other vendors. So, we won't dig too deep into this. However, the first and best method of ascertaining some solid options is by asking anyone who has recently been married or has been involved in the wedding planning process. This could be a couple, a parent, or even your other vendors. All of these sources are a great option for gaining recommendations as all will have different perspectives on what makes a catering company work for your situation. Once you've singled out some options, you can get down to the business of finding the perfect choice for you and your better half. Once you open up dialogue with your prospects, the following are some good questions to ask in order to start filtering out the good choices from the ones you feel are less than ideal.
Here's some questions to ask:
Given what you know about my wedding, are there any of your menu items that you can recommend?
Based on your recommendation, what would the per-person cost be?
Say we have a family recipe that we'd like to include for sentimental reasons, is it possible that could be included if we provide the recipe?
Do you make wedding cakes?
If we have a cake brought in, do you provide a cutting and serving service? How much would that cost?
Will you provide meals for our other vendors?
Can you provide bar service?
If we had guests who wanted to bring in their own drinks, do you charge a corkage fee?
How much is your beverage service? (If applicable)
Do you provide the decor for the tables and chairs? Is this at an additional cost?
How much time is required for setup?
How many weddings does your company typically handle simultaneously?
Are you licensed? (Important to know if they are adhering to health department regulations.)
Do you have a liquor license?
What is the cost comparison between buffet style against a sit down meal?
Do your costs include the ancillary decor & accouterments (like linens, dinnerware, table decor, chair decor)?
Do your costs include the staffing?
What, if any, costs might be additional? Do you charge additional fees for cleanup and setup?
Is gratuity included in your quote?
Are we able to see a copy of your typical catering contract?
What retainer fee is required in order to book?
Will you personally be overseeing the operation on my wedding day? If not, am I able to get in touch with the person who will be?
These questions will give you a good feel for what your potential candidates provide, and just how detailed their services are. They will also give you the ability to come up with a "bottom line" price that, in some cases, will differ from the "oh it's $50/plate" plus.... A bunch of additional fees. The additional fees are once in a while something they do their best to brush aside. Especially if they are competing on price.
Which brings us to our final point. It's a point that can definitely make a difference in your wedding experience. Do your best to find vendors that compete on the level of services they provide. This goes for all of your vendors! If you go in and a low price is your primary objective, you might miss out on a wonderful vendor that will go above and beyond to ensure that your experience is world-class. Price competitive businesses are just that... Doing whatever they can to reduce their bottom line so they can undercut the next guy or gal. This inevitably leads to services that are likely not provided by passionate and dedicated individuals who seek your satisfaction first and foremost.
Metro Detroit Wedding Caterer Suggestions:

Laurel Manor has forged a great reputation over the years as a top notch wedding caterer and a banquet hall worthy of praise. They have elegant facilities and really know how to spruce up their dining halls to the style and specification you are envisioning for your reception. Their cuisine is always of the finest nature, and they really know how to catch the littlest detail to insure that your day is as special as you've always dreamed it would be.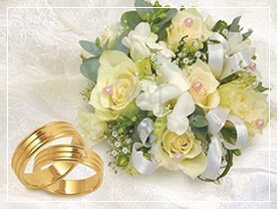 FRESH IDEAS FOR YOUR WEDDING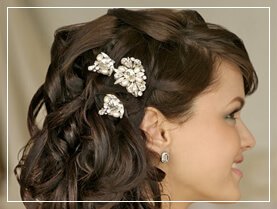 PERFECT WEDDING HAIRSTYLE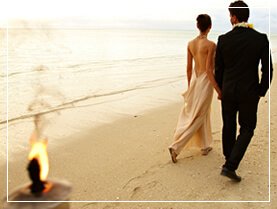 WEDDING PLANNING ADVICE
Our Gallery