For an unforgettable reception, choose the DJ or Band that will keep the party going!
Like all of the other recommendations on our site, choosing a band or a DeeJay for your wedding reception is as personal and subjective as the rest of your decisions. However, there are things you definitely do NOT want your entertainment to be. That is what we intend to concentrate on first and foremost. Whether you choose a band or a DJ, you want to make sure they excel at getting and keeping your guests involved and engaged throughout the wedding reception.
What to watch out for.
The first thing you need to know, is that you want to pick an entertainer that will also be the Emcee for your big day. For most wedding entertainment professionals, this is part of the territory. However, if your choice is not a dedicated wedding specialist, you want to make sure they have experience with weddings nonetheless. Be sure you implicitly ask them if they also provide the emcee service that is just as, if not more, important than the music and the sequences in which the music is played. After all, if you don't have an emcee, you're really no worse off if you simply plug in an MP3 player and press play. Trust us, nothing kills a party quicker than by having entertainment that does not actively seek to get your guests involved. With that being said, you do not want to do the "iPod" method unless you really don't care about having an awesome party after your wedding ceremony. If your reception really doesn't matter in that regard to you, it might even benefit you to consider a more intimate elopement style which oftentimes will just have an after ceremony dinner.
How do I find a DJ or Band?
Just like every other vendor, definitely ask around to see if anyone knows of someone amazing. Whether you choose a band, a DJ, or even both, you want to make sure they know their craft, and are professionals with back up equipment and experience to handle anything that might go wrong (surprise rain storms for outdoor weddings come to mind). Once you have done your research and have some candidates, definitely interview them. Make sure they have a pleasant and outgoing personality. These characteristics are what makes a good entertainer into a great one. The outgoing and vibrant personalities are typically much more effective at getting people involved. Be sure to quiz them on their methodology in "keeping the party going", so to speak. These are the most important qualities as, anyone can "play music" on a PA system. But, not everyone can enjoyably get everyone on the dance floor.
If you want a great party...
Be prepared to get out there on the dance floor yourself. Everyone's eyes will be on you and your partner, all night long. So, if you are getting down on the dance floor as much as you feasibly can, many of your guests will follow suit.
Metro Detroit Wedding Music Suggestions:

You're not going to want to hire any old person off the streets to be the one who gets the party started and the one who keeps it going. Spectrum Entertainment has a strong reputation and a very diverse list of clientele who have trusted them to their special events. They offer many options with customizing your wedding presentation, as well as having affordable packgages. You'll find them to be emminently professional in presentation and in the way they conduct your party.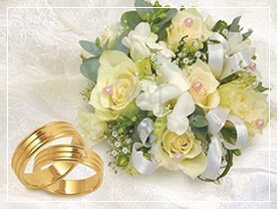 FRESH IDEAS FOR YOUR WEDDING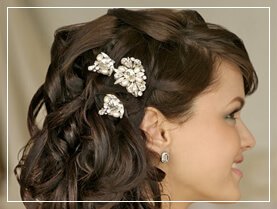 PERFECT WEDDING HAIRSTYLE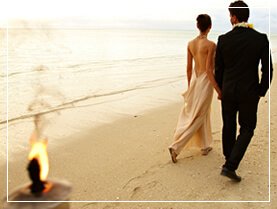 WEDDING PLANNING ADVICE
Our Gallery